If you live stateside and find yourself craving some oriental food, look for the best Japanese restaurants in USA, and you will not be disappointed. These restaurants offer a peaceful and relaxing vibe, but most importantly, delicious exotic cuisine.
Sushi is definitely one of the most recognizable dishes in the Japanese kitchen, but there is much more to it. It seems that Japanese restaurants nowadays are more available than they ever were, so there are plenty of choices to go for. However, countless choices might not be such a great thing since finding the right place for you might be a struggle. Worry not, because we have got you covered, and today we are going to discuss the best Japanese restaurants you can find in the United States. So, without any delay, let us get into it.
1. Raku, Las Vegas, Nevada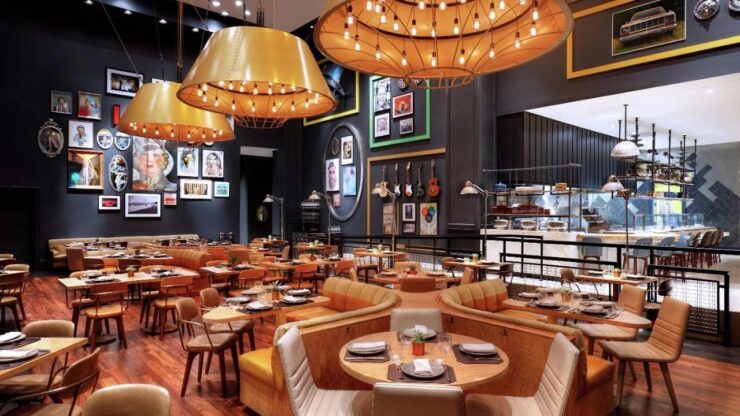 Located in a Chinatown strip mall, this restaurant is one of the main reasons you should get off the strip and enjoy some top-notch Japanese cuisine. The restaurant does not serve sushi, but you can find a variety of delicious Japanese favorites.
Some of the main specialties are house-made tofu, Kobe beef liver sashimi, noodle soups, and delicious egg and rice bowls. You can also get to try some traditional Japanese grill, smoked on charcoal imported directly from Japan, for that special and authentic flavor. If you have a craving for something sweet, head over to nearby Raku Sweets, which is a deserts-only restaurant.
2. Masu Sushi and Robata, Minneapolis, Minnesota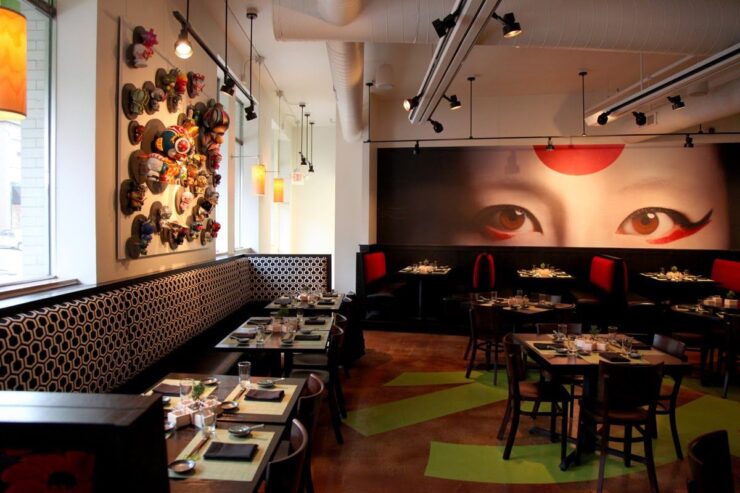 Masu Sushi is an eatery in Minneapolis that serves both grilled fare and traditional sushi. It is one of the best restaurants in Minnesota and the best location for Japanese dishes in the United States. The atmosphere is relaxing, and the staff is friendly and helpful.
The dishes you should try when visiting are Japanese pickles, tuna tataki, pork shoulder, soba, ramen, and many more entrees from traditional cuisine. You can also try some fresh and delicious fish meals that chefs from Masu Sushi specialize in.
3. Uchi, Austin, Texas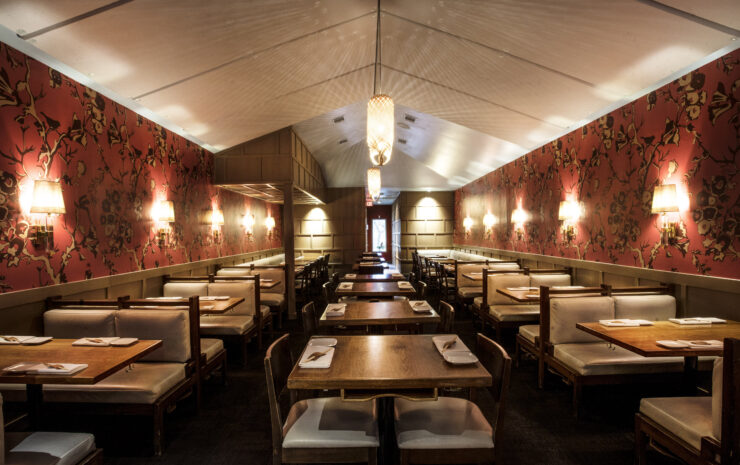 In case you are looking for modern Japanese food in Texas, then this restaurant in the Austin area might be exactly what you need. Translated from the Japanese word "home," Uchi is located in a refurbished Austin bungalow. The owner of the restaurant is Tyson Cole, who trained for more than ten years in Tokyo under two different sushi masters.
The restaurant serves both hot and cold dishes, so if you are not a fan of raw sushi or sashimi, there are plenty of options to go for. Make sure to make reservations on time since beautiful oriental decor and fresh and delicious food make this restaurant one of the most attractive dining locations in the whole state.
4. Naoe, Miami, Florida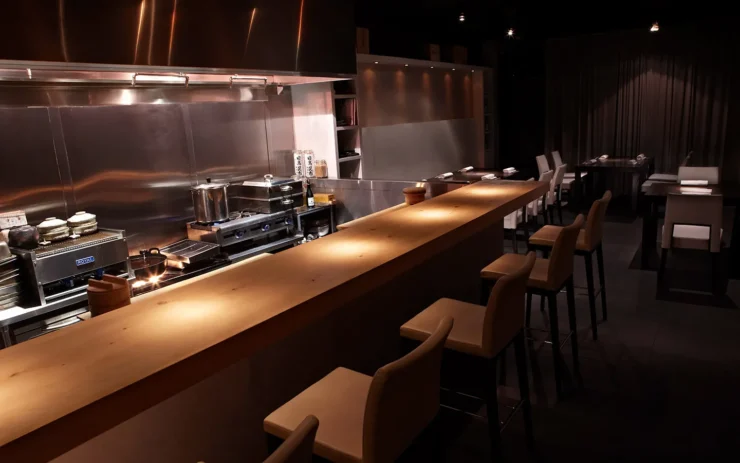 Located on a Brickell Key island in the center of Miami, Naoe is a Japanese restaurant surrounded by the ocean and a warm breeze that makes the whole dining experience that much more pleasant and comfortable. The main chef is Kevin Cory, who created this restaurant after learning the trade from his mentor, Yasushi Naoe.
The restaurant serves some of the finest Japanese dishes on the east coast, and given the fact that there are only eight seatings available per service, you are sure to have the undivided attention of the staff. The food is fresh and delicious, and when visiting, you should definitely try Omakase only.
5. Arami, Chicago, Illinois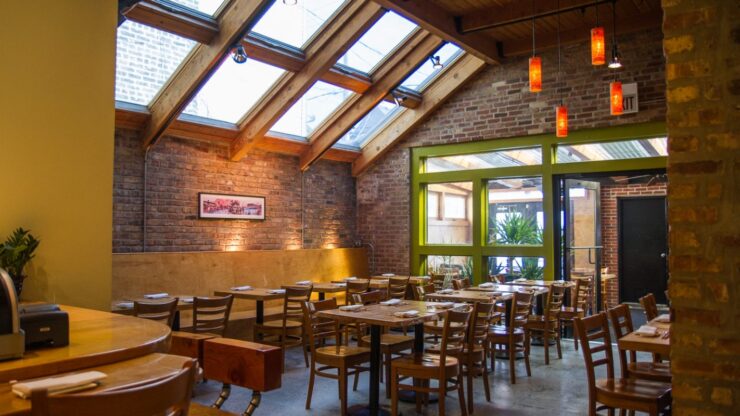 Arami is a restaurant that was reopened in 2016 since it was temporarily closed due to a kitchen fire. What is really special about this restaurant is the fact that they offer a wide range of options on their menu while maintaining the quality and authenticity of all dishes.
The sushi is very delicious, but if you are not a fan of raw food, there are plenty of options to go for, such as ramen and robata (charcoal-grilled). The chefs are very creative, and you will feel that in small details. We recommend trying hamachi truffle as an appetizer and continuing with some delicious robata.
6. Tomo Japanese Restaurant, Atlanta, Georgia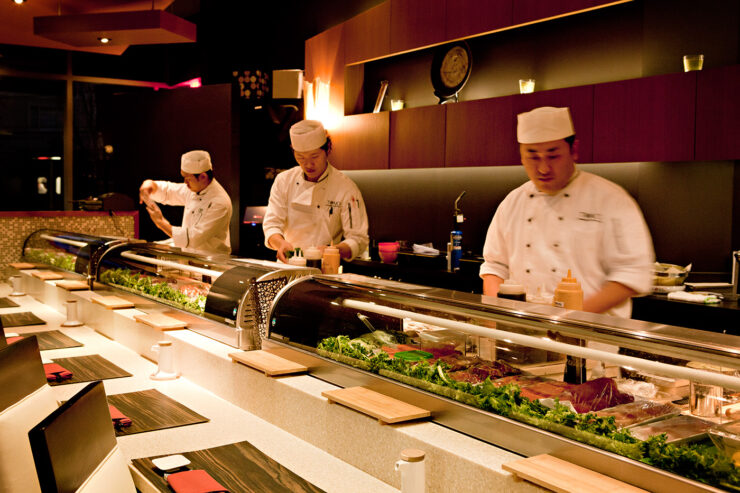 The Tomo Japanese Restaurant is run in the expert hands of its owner and main chef, Tomohiro Naito. While he was a student, he worked at Japanese, French, and Italian restaurants, where he fell in love with the kitchen and gained much-needed experience. He was a sushi chef in renowned Nobu Restaurant in Las Vegas, after which he opened his own place in Atlanta.
Tomohiro Naito continues to impress food critics on a daily basis, and his restaurant offers a wide variety of delicious entrees on the menu. When visiting, you should try some Kobe Ribeye, Usuzukuri, or Lobster A La Musso.
7. Hashiri, San Francisco, California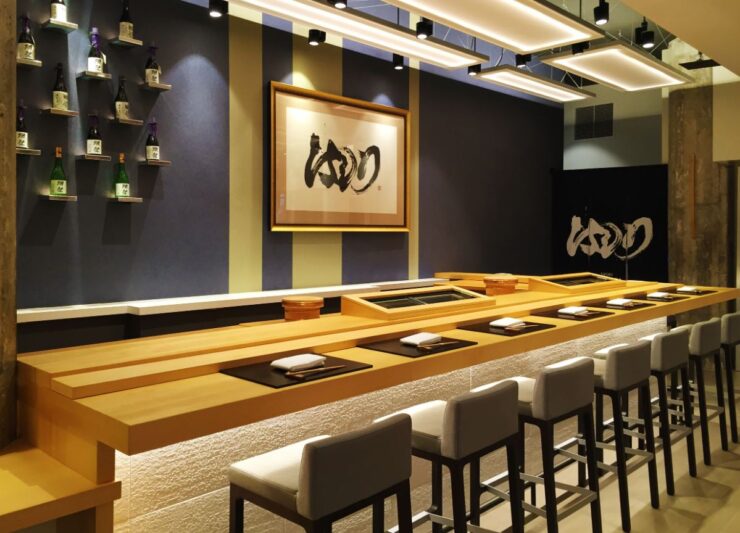 Sushi Hashiri is an exclusive, expansive, and highbrow Japanese restaurant located in San Francisco, California. It is well-known for its delicious dishes and fresh fish that is highly praised by countless visitors. Although you might spend quite a bit of money in this restaurant, you will surely be satisfied if you are a true fan of sushi.
The restaurant has a private importation of fish directly from Tokyo, and the menu and dishes change with each season, so you know that the food here is fresh and authentic at every moment throughout the year. You can complement the whole dining experience with some of the rare sakes and wines.
8. Shunji Japanese Cuisine, Los Angeles, California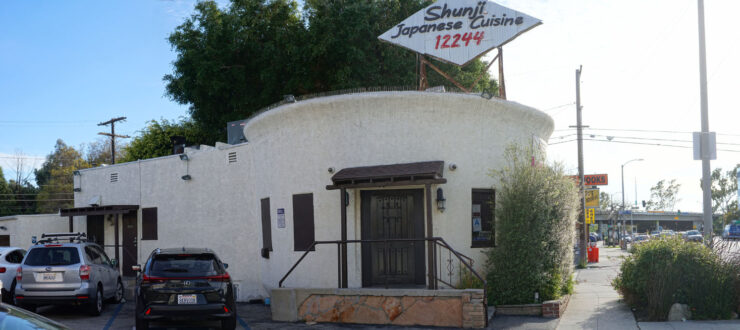 Shunji is a very special restaurant in LA due to its unique decor, circular frame, and low ceiling, which is something you do not see every day. Located on Pico Boulevard, this restaurant offers fantastic sushi and well-curated omakase available for lunch and dinner.
The first thing you should order when visiting is fried oysters, and continue the course with an omakase special, in which you will get seven pieces for only $23. The fish is fresh, the taste is authentic, and the ambiance is very relaxing and comfortable. If you find yourself in LA, and you get a craving for some Japanese food, this is the place to go.
9. Sushi Yasuda, New York, New York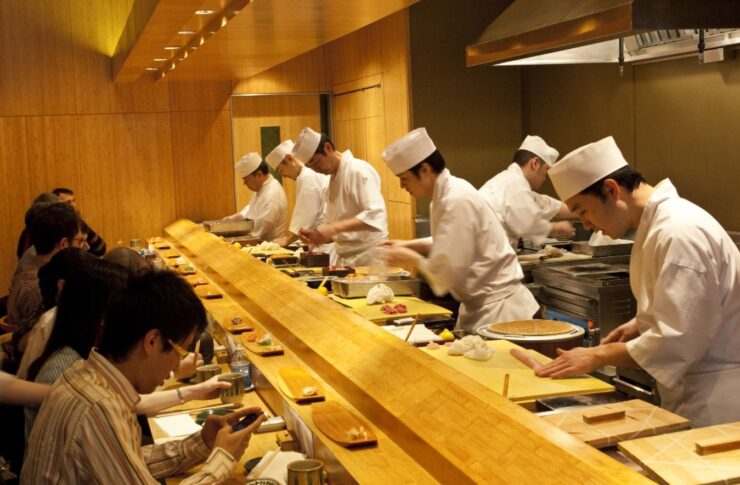 What makes Sushi Yasuda stand out from countless restaurants in New York is its authenticity and creative expression. Bear in mind that this is not an easy feat to accomplish in such a big city, but it is possible. The minimalist environment and expertly made sushi are excellent selling points, and it is what captured the hearts of many New Yorkers.
The fish is always fresh, imported directly from Japan, and served on the bamboo settings. The owners bonded together over their love for sushi and managed to bring an authentic and relaxing Japanese atmosphere to their customers.
10. Shiro's Sushi, Seattle, Washington State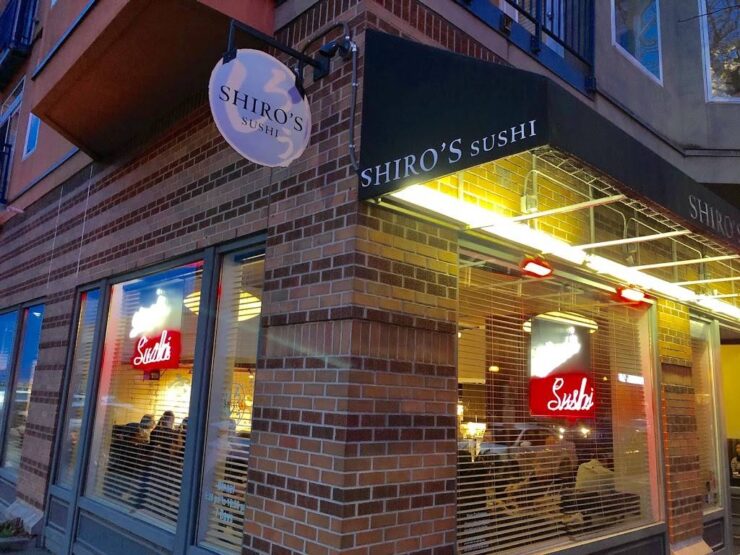 Shiro's Sushi is a Japanese restaurant opened by chef Shiro Kashiba back in 1994. The restaurant reinvented Edomae-style sushi and introduced it to the people of Seattle in stylish and well-executed fashion. The place is located just a couple of blocks away from the Space Needle in Seattle.
The restaurant's team uses the local fish and seasonal ingredients to deliver delicious Edomae-style sushi that captures the hearts of the locals. When visiting, you should try Shiro's Open-Ended Omakase, Fresh Oysters, or Geoduck Butter which will certainly leave you breathless.
Final Words
The Japanese cuisine is rich in tradition and unique, authentic flavors that lovers of oriental dishes know to appreciate. From sushi to traditional yakitori, shichirin, teppanyaki, or konro, once you try some of the most delicate dishes from the Japanese kitchen, you will find yourself addicted and always looking for more.
We hope our article will provide you with sufficient pieces of information to pick your favorite Japanese restaurant. Bear in mind that we picked some of the best-reviewed places, but there are so many other restaurants that might be your next favorite place to dine. If you find yourself in a situation to eat in some of the locations we listed, do not hesitate to try them out, we guarantee you will not be disappointed.